Fancy a sencha gin? In the early 2010s, Shuzo Nagumo, a mixologist based in Tokyo, was inspired to create tea cocktails. His Mixology Salon which opened in 2017 in Ginza district ranked amongst Asia's 50 best bars in 2018. We can only urge you to pay a visit before May – August 2020 when a new page of Nagumo's journey will unfold (details in How to get there at the end of the interview).
When we met at the occasion of Japonismes 2018, we were mesmerized by his teatail preparations which accompanied the dishes designed by ES, a restaurant located in Paris. We talked about his main sources of inspiration and much more.
Do you recall the very first tea cocktail you designed?
It was in 2010: a matcha-based cocktail adapted from the Old-fashioned. I took a light-scented whisky, added a zest of orange, a bit of bitter to enhance the bitterness, and some matcha. I used molasses instead of sugar. Matcha goes well with chocolate, so that's how I got the idea to combine it with a vanilla-flavored bitter. The result was satisfactory. It has become a classic on our menu at the Mixology Salon.
How did you come with the idea of creating teatails?
I was 21 when I discovered Ben Reed's "Cool Cocktails". I was living in Tokyo, and in the early 2000s, I was very much into creating cocktails. There were many books written by Japanese authors but very few translations of Western books. I was instantly drawn to Cool Cocktails' contents and layout which I found very appealing.
In 2015-2016, I was still into cocktail creation, and took part in seminars with specialists of beers, coffee… and tea. The representative of a tea company was from a major pastry house which had just opened a tea department and laboratory. My teatail creations derive from these seminars. I had many tea samples at my disposal and tested them with my habitual techniques: centrifugation, distillation, vacuuming. Half of these trials were unsuccessful.
My aim was to bring out the taste and aroma of each tea, and blend them in cocktails.
Are all teas suited for cocktail creation?
Many experiments were carried out with gyokuro before we managed to bring out its softness which derives from the care put in manufacturing: covert plantations, exclusive use of buds from the leaves of the very first harvest.
Most of the time, 10g to 15g of tea are sufficient for a bottle of liquor. With gyokuro, we had to triple the dose up to 50g and blend it with vodka before a low pression re-distillation. That's how my gyokuro vodka was born. I did many cocktail creations with sencha macerated in gin tonic.
How did you have the idea of creating the Mixology Salon in Ginza?
In 2015, I had the plan to open a cocktail bar which would not be exclusively specialized in Japanese tea, but include other Japanese products, such as sake, coffee, beer, sweet potato…
In 2016, came the opportunity to open a place in a mall in Ginza that would fit the idea of a tea cocktails salon as I had imagined it.
I wanted a place that was somewhat cloistered, like a chishatsu (Japanese tea pavilion). In the meantime, I was pursuing my experimentations until 80% of them could turn into recipes. They can now be found in my menu.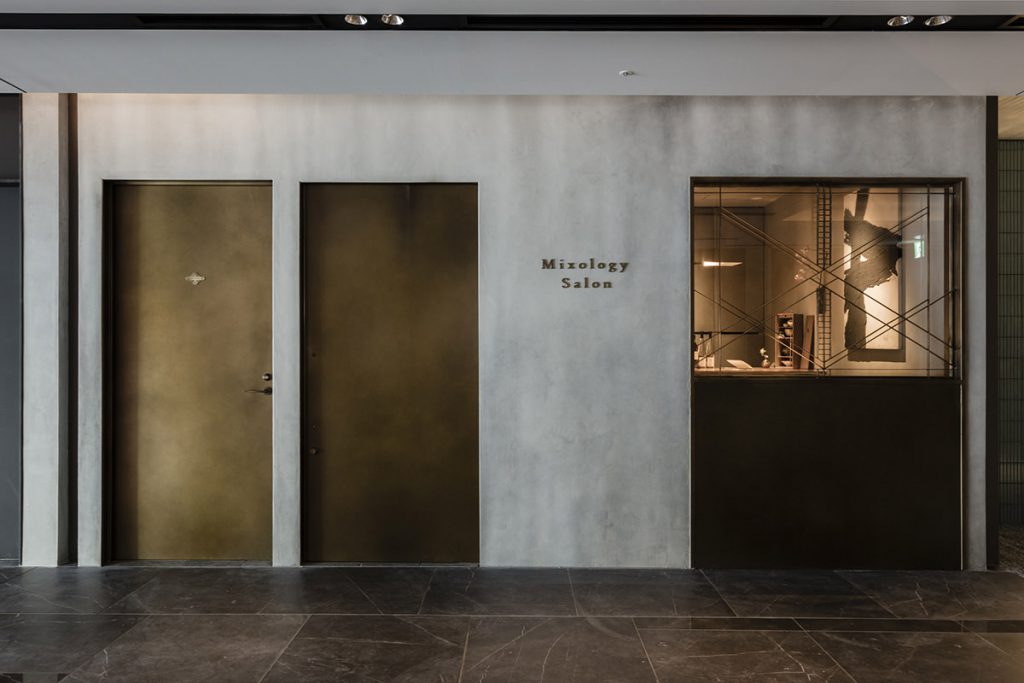 Are there any specific patterns to observe when combining each type of tea and certain types of liquor?
Color combination is a good starting point.
Teas whose color is very intense, like sencha, matcha and gyokuro, go well with colorless alcohols such as gin, vodka, tequila, white rum, but not with whisky or cognac.
Strong alcohols, like whisky and cognac, blend well with grilled or smoked teas of dark color, such as hojicha, bancha, black soya tea (kuromame cha) which is slightly acid.
What are Mixology Salon goers looking for, would you say?
Chanoyu preparation and cocktail preparation are very codified. In Japan, tea is an everyday beverage. People like cocktails too. With the teatails I design, I mainly strive to bring out each tea's original flavor. The taste experience is what matters most. At the same time, amateurs revisit the taste of tea!
The sensations provided by alcohol are universally known but getting drunk on tea is less widely experienced. As you certainly know both of them, can you tell us the difference?
One gets drunk on tea because of the high concentration of theine found in matcha, sencha, fukamushicha. It's pretty close to having tons of coffee. It can knock you out right away. You can feel the same with alcohol, but the effects are more diffuse, much softer. That's definitely the exhilaration I prefer!
Finally, what suggestions could you share with those of our readers who would like to do their own cocktails at home?
You can try out the few recipes below…
Try these recipes at home… with moderation!
1. Pour 12g – 15g of sencha in 75cl of a gin that you like. Macerate in ambient temperature for a day, 48 hours max.
2. On the next day, filter and remove the tea.
3. Store in a cool place. You can place it in a freezer compartment for 3 to 6 months. 2 weeks max in your fridge. Do not keep at ambient temperature.
4. When ready to serve, cut with sparkling water and you'll get a gin tonic. Do not add any citrus fruit, it would accentuate bitterness.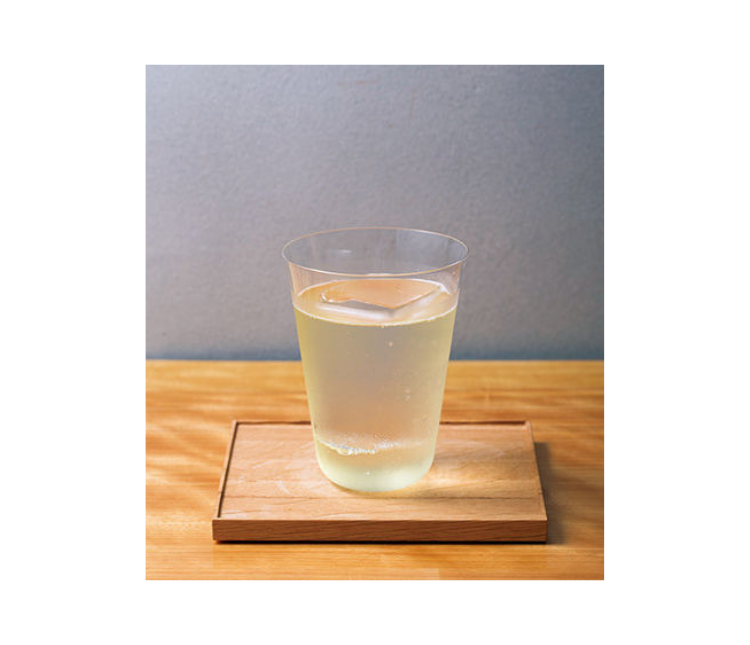 "Feel free to try with a gin you like"
1. Use a brown rum wine, a bit aged, with colorful tannins, one of those brown rums that you drink as is.
2. Pour about 13g of hojicha in brown rum. Macerate for 24 to 48 hours.
3. Filter and remove the tea.
4. Store at ambient temperature.
5. Serve with ice cubes.
"Enjoy this hojicha – brown rum cocktail like a negroni." 
You can also try this eggnog recipe.
1. Beat the egg yolks and whites separately. Mix with hot milk.
2. Add a bit of cognac or whisky, or even brown rum. You get a cocktail close to grog.
1. Blend 2g of matcha with 6cl of hot water. Disperse and mix well to avoid lumps.
2. Add 1cl of whisky, use Bourbon type whisky. Do not use peated whisky.
3. Add 1cl of amaretto liquor.  
" Matcha goes well with whisky, look at matcha latte with whisky. "
Combinations with gyokuro are particularly complex due to its very soft and fine flavor, which is difficult to retain. I tend to blend it with vodka since it is more neutral than gin which is overly fragrant.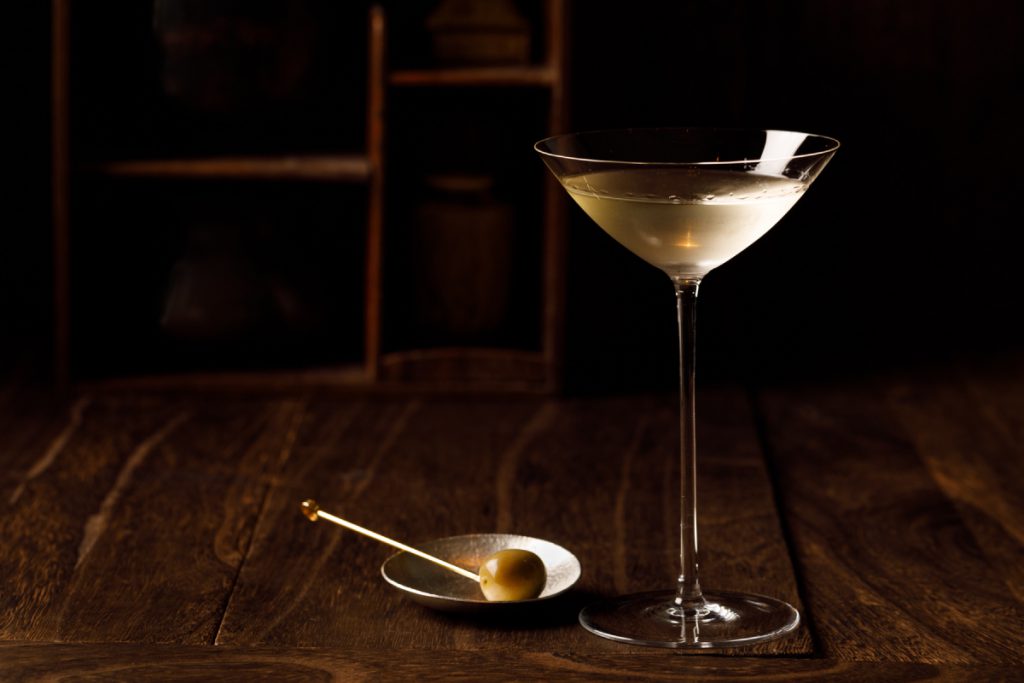 "A light maceration with vodka is sufficient to bring out the taste of gyokuro".
How to get there
Mixology Salon. 6 Chome-10-1, Ginza, Chūō, Tokyo 104-0061, Japan. Opened everyday, 11am – 11pm. Visit their Facebook page or GinzaSix website. Operates until August 2020.
Mixology Laboratory. 1-chōme−6−1, Yaesu, Chuo City, Tōkyō-to, 103-0028. Visit their Facebook page. Operates until May 2020.
See also
. Restaurant ES in Paris   Interview made on November 20, 2018, Paris. Big thank you to Ms. Akiko for the translation.